10 Months of Tarot – A Complete course in Intuitive reading
FILL IN THE NEWSLETTER FORM IN THE SIDEBAR (OR JUST BELOW IF YOU ARE ON MOBILE) WITH THE CODE TAROT10 TO REGISTER
Ever wondered who invented the tarot? Did someone tell you that you can't buy your own deck?
Do you have a deck of cards but you don't know what to do with them? Never made it to the point of reading WITHOUT the book in your hand? Or would you just like to improve your skills because it's been a while?
The Tarot has been around in its current form for over 500 years, first as a playing card game, then as a fortune telling tool; but its real power is not in what it can predict but on how you can use it to create. Informed decisions make for a 'meaning full' life aligned to your higher self and soul purpose. During this 10 moon course we will cover a comprehensive curriculum that will answer all your questions including:
How to build up confidence handling the cards
Understand the traditional meanings & learn to read intuitively
Learn how to read card pairs and perform shorter readings
Get to grips with the classic spreads you see in most books
How to use the cards in spell work and empowerment rituals
Look at Tarot cards and Crystal grids a winning combination
How to read for yourself, your friends and even paying clients
You will also get some GREAT insider hints, tips from a PROFESSIONAL TAROT READER and hopefully debunk a few myths too!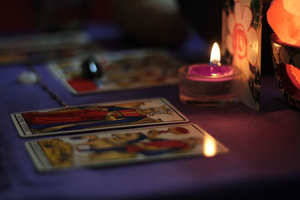 Each full moon you will receive video tutorials, exercises and other resources which you will work on each month, homework is then emailed in for personalised feedback, in addition you will also receive 3 half hour 1 to 1 Skype tutorials and access to a private FB group where there will also be monthly live sessions to cover additional questions and materials.
The course cost is £175 and places are strictly limited. But for those early birds who pay before 30th of November there is a £25 discount and a voucher for a 15 minute reading from me.
STARTS TUESDAY 29TH OF DECEMBER, DUE TO THE PERSONALISED NATURE OF THIS COURSE PLACES ARE STRICTLY LIMITED! 
FILL IN THE NEWSLETTER FORM IN THE SIDEBAR (OR JUST BELOW IF YOU ARE ON MOBILE) WITH THE CODE TAROT10 TO REGISTER